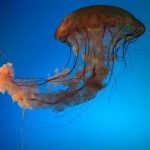 By Judith E. Lipson, M.A., LPC
I began learning about polyvagal theory, founded by Dr. Stephen Porges, years ago while attending the international trauma conference in Boston. I had the privilege to hear him talk and knew it was vitally important. I have continued to read, attend lectures, and view videos on the subject. Additionally, over the last year I have participated in a weekly polyvagal practice group. As I gain a better understanding, I'm learning how to utilize its principles for my own well-being and my clients.
Sensitives and those who have encountered trauma are not the only ones who are challenged by the external and internal sensory impact on their nervous systems. Dr. George Thompson says: The motto of the amygdala [part of the nervous system] is "better safe than sorry". We all deal with a reactive nervous system. Psychologists call it negative bias. Recognizing that challenging thoughts and feelings originate in the body's nervous system helps me to explain the process to others and to recommend helpful responses.
Dr. Gabor Maté explains: "The usual conception of trauma conjures up notions of catastrophic events: hurricanes, abuse, egregious neglect, and war. This has the unintended and misleading effect of relegating trauma to the realm of the abnormal, the unusual, the exceptional. If there exists a class of people we call 'traumatized', that must mean that most of us are not. Here we miss the mark by a wide margin. Trauma pervades our culture, from personal functioning through social relationships, parenting, education, popular culture, economics, and politics. In fact, someone without the marks of trauma would be an outlier in our society. We are closer to the truth when we ask: Where do we each fit on the broad and surprisingly inclusive trauma spectrum? Which of its many marks has each of us carried all (or most) of our lives, and what have the impacts been? And what possibilities would open up were we to become more familiar, even intimate, with them?"
Physician, Dr. Lucy McBride wrote in her 10/17/22 newsletter: "It's what some medical professionals, including myself, are calling 'post-pandemic stress', which is not an official diagnosis (nor does it mean that COVID is gone!) but is characterized by anxiety, mood instability, and mental exhaustion that is interfering with quality of life. I witness the full spectrum of this trauma response among my patients. I feel it myself. Some of us lean on friends; others seek solitude. Some rigidly adhere to strict diets; others binge on alcohol or sugary foods. Some grieve quietly; others lash out on social media — or at the supermarket — in anger. As trauma specialist Dr. Gabor Mate said, 'Trauma is not what happens to you, it's what happens inside you.' Isolated for over two years, we're being forced to confront our interior worlds — and each other. No matter how one processes loss, this transition out of this pandemic requires us to face uncomfortable truths about ourselves. We must normalize any feelings of despair and face our self-sabotaging behaviors to more appropriately direct our angst. Healing from the psychological toll of the past two years and rebuilding healthy relationships requires embracing our vulnerability. It requires accepting that we will not have all the answers, and that some questions simply don't have one. To do so, we must embrace the practice of 'holding paradox'. Holding paradox is about abandoning black-or-white thinking. It involves reframing our mindset to view issues as 'both-ands' instead of 'either-ors'. It's about approaching each day with an open, curious mind, instead of the impulse to predict, control, or win every argument."
Ultimately, I now understand that polyvagal theory informs us of the body's major role in one's mental health. Sure, our thoughts and feelings are important. But it all begins in the nervous system….in the body. And we therefore must include [Read more…]