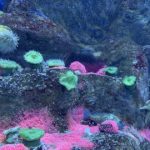 Who are your people?
Find them.
Stay in touch.
By Judith E. Lipson, M.A., LPC
I love my tribe. My tribe feels like home. And my tribe is the group where I can most fully express myself. My close friends are an aspect of my tribe because they are friendly, caring, compassionate, and open-hearted.
But my truest tribe are folks who share my love and exploration of spirituality, metaphysics and the great beyond. We also believe in possibility, oneness and so much more (too challenging to put into words). THESE are my people. My tribe.
Once upon a time this was called New Age. Yep, that's how old I am. (I mean how long I've been into this.) I had likely listened to a few speakers locally and I had listened to a lot of books on tape. Then, for my 40th birthday my mom gifted me with a trip for the two of us to my first mind-body-spirit conference. It was called Celebrate Your Life. (I think, now, that this may have been their first) and it was in Chicago. It was the most fabulous experience to be with like-minded people (my tribe), with ample opportunities to learn about spirituality, and myself.
I returned there a few more times over the decades and even had the chance to attend two week-long trainings from Omega in Rhinebeck, NY:  there was Past Life Regression certification by Dr. Brian Weiss, and another summer I learned a particular energy training with Danis Bois.
Meeting other participants who attend the same trainings and sessions, and sharing information with others who have attended different speakers, enhances the whole experience. Another added bonus that makes the larger experience magical is being a part of hundreds (not tens) of people who share the desire to grow personally and spiritually. My tribe.
During the last 10+ years, I have focused my Tribe experiences and training differently: small group intensives with one teacher, everyone learning together. These have been delightful, educational and intimate, and I have had no complaints. Yet, I realized as the world has "re-opened" after Covid (2023) that I missed the more expansive experience.