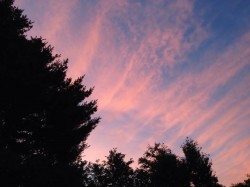 Our intuition is always there, always reading the situation, always trying to steer us the right way. ~ Arianna Huffington
By Judith E. Lipson, M.A., LPC
I've known about my sixth-sense for some time. I first heard the term six-sensory from author and spiritual teacher, Sonia Choquette. Being a six-sensory means that you process your world with more than the conventional five senses (visual, auditory, touch, taste, smell).
Your sixth sense is your gut instinct. It's natural, normal and everyone has it. The parental version of sixth sense awareness happens when children first venture away from parents: When you get there, if something doesn't feel right I want you to call me or leave right away. Others talk about business relationships and opportunities: I just knew from the start that this was not a good person/idea, but I didn't listen to my gut and I got burned. Think about the varied ways that your sixth sense has been involved in your life.
Now that we have established that you have a sixth sense, the question is: Do you listen to yours or have you ignored your inner voice?
Choquette believes that "your sixth sense should be your first sense". Author Sophy Burnham (The Art of Intuition) says it's the subtle knowing without ever having any idea why you know it. If you are ready to embrace your six-sensory self, there are ways to develop, and learn to hear, your inner voice / gut instinct / intuition:  [Read more…]