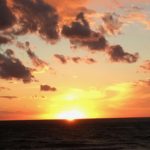 By Judith E. Lipson, M.A., LPC
Maslow's Hierarchy of Needs has always fascinated me. The premise is that you must have your Physiological needs (food, water, breath, sleep), and your safety needs (employment, health, prosperity) met before you have the ability to adequately experience Love/belonging (friendship, family). Once these three aspects of the hierarchy have been attained you can reach Esteem (confidence, achievement, respect of and by others, self-esteem), and ultimately Self-actualization (morality, creativity, spontaneity, life's meaning). Maslow believes everyone seeks self-actualization though it may not always be achieved.
Educators recognize that basic needs must be met for effective education to take place, and that the brain's mechanism for protection (the amygdala) decreases learning in a hungry, worried or frightened child. To approach this problem systemically many districts are now creating trauma-informed schools, which provide a layered approach for safety and healing. (TraumaAwareSchools.org) These trauma-informed schools are appropriate for all socio-economic areas and also support neuro-sensitives who deal with the continuous "little t" traumas of sensory overload.
Chakras
The seven major chakras:
1st – the Root chakra is at the base of your torso. It is your connection to your tribe and relates to security, abandonment by the group, and physical survival.
2nd – the Sacral or abdominal chakra relates to your relationships with family and others, and financial security.
3rd – the Solar plexus chakra is just above the navel. This chakra deals with your relationship with yourself: personal power, honoring the self, etc.
4th – the Heart chakra is in the center of your chest. It is your connection to love – for self and others.
5th – the Throat chakra is in the front of your neck and deals with your ability to speak your truth. It also relates to will. (Do you yield your power too willingly to others? Do you adequately support your own needs? Do you exert your power too strongly?)
6th – the Third Eye chakra is located between and just above your eyes in the center of your forehead. This chakra is identified as your connection to intuition and introspection.
7th – the Crown chakra is located at the top of your head and connects you to that which you call the Divine.
If you are interested in learning more about chakras, there are numerous books and websites.
Chakras and Maslow's Hierarchy [Read more…]