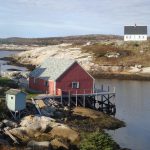 By Judith E. Lipson, M.A., LPC
I talk to a lot of people – friends, colleagues, and clients – and I watch the patterns of conversation. Over the last few months, we have talked a lot about the shift away from social isolation toward finding ease in returning to a more active way of life (while maintaining masks, hygiene, and proper distancing as recommended by the CDC). Initially, these conversations were to provide preparation for when that time would come.
Recently, more adults have received their COVID-19 vaccines, and students and staff have returned to school. These conversations have now taken on more of a timely need and an urgency.
Not surprisingly, a number of people are delighted to return to activities and events that are more reminiscent of times pre-pandemic. Others have expressed that they have felt quite comfortable with some, or many, aspects of the life that they have experienced over this last year and are struggling to make the shift.
This article is written for this latter group. If you are one of these people who looks back at this last year with a partial or complete thought of: please don't mess with me now! then this article is for you. If you have always (or are now) struggling with general anxiety or social anxiety, this is for you. If you are not personally resonating with this concept, I still encourage you to read it so you can better understand your students, colleagues, friends, and family members. I've also included some tips to help you or them to venture out.
WHAT WE ARE EXPERIENCING
No two people are the same so not everyone will describe it the same way, but here is what I've been hearing, and it may not be what you expect. What you probably think is that folks are scared of contracting COVID-19, but actually most people do NOT quote their concern of developing COVID as their primary reason for their reluctance to venture back to activities. [Read more…]