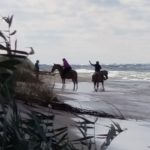 Whether you are in a romantic relationship or are examining your friendships, there are certain guiding principles to consider
By Judith E. Lipson, M.A., LPC
SELF-WORTH
When you find yourself complaining about the people in your life, it may be time to take a look at the self that you bring to relationships. When you improve your self-worth, you are better able to bring your best self to any relationship!
Be strong!
Don't betray yourself and don't negotiate your integrity.  Compromise is fine when it is done willingly, but don't agree to something to be "the nice person".
Advertise your strength: Whether seated or standing hold yourself tall, use a confident voice, breathe from your power center (your solar plexus located above the navel), feel as if your feet are firmly connected to Earth, draw your shoulders down away from your ears.
Know who you are so that you can attract those you want (friends, partners, business associates).
Don't settle. Don't tolerate another's disrespect.
Respect yourself and make this clear to others by how you dress, move and speak.
Your Inner Child might be cautious or angry because of past events. Take care of yourself and your Inner Child will respond. Treat him/her compassionately and assure the Inner Child that s/he is safe now.
When your inner-self (who you are and how you really feel) is in alliance with your outer-self (the person that presents to others), others will respond to your authenticity and you will draw more people of quality into your life. Actively increase your friend base by bringing people into your life that make you happy and support you, just as you support them.
REDEFINING RELATIONSHIPS
Want to change the dynamics of a friendship that you now realize is not good for you, but you still need (or want) to be in relationship with them? The tendency is to look at how the other has harmed you, disrespected you, or used you. And while all that may be true, I encourage you to see how you can affect this relationship. Boundaries are more about you and your expectation than about the other individual. When YOU have the expectation, YOU know that you are defining this relationship differently. This will bring you that authentic 'power', which has always been yours.
To actively begin to create this change, [Read more…]