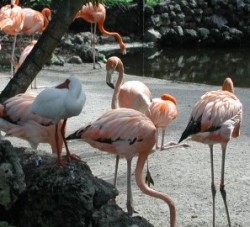 By Judith E. Lipson, M.A., LPC
Children don't come with instruction manuals! Though this statement is usually spoken as a joke, it's true; and even this article is not a one-size-fits-all approach.
It's important to look at your child: emotionally, developmentally, intellectually and chronologically, before creating expectations.
For instance, bright children tend to be very verbal and you may forget that they are "only ___ years old". There's a tendency to treat them as if they're older. This may not be right when deciding what responsibilities they should have. If you assume that your child can handle more than they are emotionally and developmentally capable, the situation is prime for tears and failure.
Children with ADHD tend to have a maturity that's equal to about 70% of their age. [Read more…]