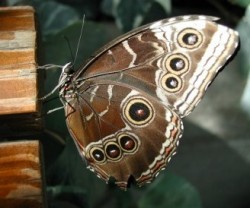 Our children don't sit quietly, hands folded silently in their lap, seen but not heard.
By Judith E. Lipson, M.A., LPC
In recent months, the news carried the story of a restaurant that no longer allows children. There was resounding support by adults who have become tired of sharing a meal with noisy children scampering through the restaurant.
A prominent parenting style assumes children learn the rules of life by observing adults and other children. Unfortunately, from a developmental standpoint, this doesn't work. Young children cannot infer proper behavior and etiquette from watching others. They need to be explicitly taught. Their ability to infer comes at a later age, and only if the foundation has been set in the earlier years.
I've also heard parents express the concern that they will squelch their child's spirit and self-esteem by overly disciplining them. Interestingly, when parents [Read more…]