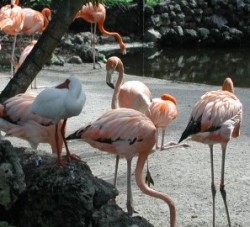 By Judith E. Lipson, M.A., LPC
Children don't come with instruction manuals! Though this statement is usually spoken as a joke, it's true; and even this article is not a one-size-fits-all approach.
It's important to look at your child: emotionally, developmentally, intellectually and chronologically, before creating expectations.
For instance, bright children tend to be very verbal and you may forget that they are "only ___ years old". There's a tendency to treat them as if they're older. This may not be right when deciding what responsibilities they should have. If you assume that your child can handle more than they are emotionally and developmentally capable, the situation is prime for tears and failure.
Children with ADHD tend to have a maturity that's equal to about 70% of their age. Certain aspects of their development will align with their chronological age, i.e.: they will likely push for independence and autonomy (separateness) at the expected age. But they lag in the executive functioning part of their development (think of the skills that a good secretary offers – organization, details, follow-through).
When expecting your child to increase their responsibility, recognize where they currently are:
Developmentally (what is your child ready to master?)
Chronologically (actual age)
Emotionally (sensitivity, anxiety, resilience, temperament)
Intellectually (intelligence)
Other (ADHD, physical or medical considerations, etc)
With this honest assessment of your child's current skills, identify an appropriate goal for your child and teach the small steps necessary to reach it. Don't expect that your child will "know" how to do what you ask. They need modeling and teaching. When you teach in this way there will be less anger and fewer tantrums, and your child will be better able to learn reliability and dependability. These are the traits that help your child to be successful in school, and to develop into an independent adult.
Recognize how your own good intentions can negatively impact this process. As a parent you want to protect your child and reduce their disappointment. I do encourage parents to speak up for their children and I do encourage parents to support their children. But don't allow your protective instincts to hinder your child's opportunities to make decisions, be creative, deal with frustration and disappointment or to live with natural consequences.
It seems ironic that the best way to help your child prepare for the challenges of life is to allow them to handle these difficulties (with our support) in childhood. I certainly don't advocate creating struggles for your children, but when difficulties arise you can model solutions and support their efforts. Teach responsibility and independence by requiring children to independently complete age–appropriate activities such as selecting clothes, making their bed and sharing household chores.  Support rather than fix and do. (For additional techniques, read the article: Effective Communication.)
When you follow the natural inclination of a child's development, you understand:
A young child is designed to follow directions and copy behavior. This is an opportune time to tell them what to do and how to do it.
As children get older the learning curve requires them to begin to take over their own care. Have you ever heard of extrinsic and intrinsic? At first, the child doesn't touch the outlet because Mommy and Daddy cover it (extrinsic); then he doesn't touch it because he knows he will get in trouble (also extrinsic); then he chooses not to touch it because he knows that it is the wrong thing to do (intrinsic). This process is critical for development.
Adolescents seek independence and prefer to not be told how to do things. Allow for more independence as your child demonstrates the ability to make good decisions. Allow them to learn natural consequences and how to advocate for themselves.
Judy Lipson is a Licensed Professional Counselor and educational strategist in West Bloomfield. She helps clients of all ages who have learning difficulties; work or school related anxiety; ADHD; Asperger's Syndrome or Autism Spectrum Disorders; and those who wish to Remember and Become Who You Really Are. Contact Judy at 248.568.8665 and judylipson@spiralwisdom.net, and visit www. SpiralWisdom.net for more information.
This article is for informational purposes and is not meant to replace medical care.
Published in Metro You Magazine, July 2011