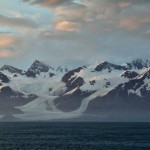 Antecedents are the key to understanding and releasing
By Judith E. Lipson, M.A., LPC
Years ago, I acquired a mini-poster showing how anger is actually due to a myriad of other emotions. It was one of those moments that helped to bring so many things into perspective. Anger is more of a reactive symptom, so when I see anger in my clients I look for the antecedent/cause.
I often show the poster to my clients so that they can understand their own anger, or the anger of a significant other. As many have explored their own anger, two additional causative factors have been added: feeling misunderstood and betrayal. Here is the complete list (in no particular order). Are there any influences that you would like to add?
Anxiety
Shame
Sadness
Fear
Hurt
Guilt
Worry
Frustration
Disappointment
Embarrassment
Jealousy
Misunderstood
Betrayal
Think about the times that you have felt or acted angry, and look at the list to identify your underlying emotion(s) to better recognize the real issue(s). Next, I encourage you to additionally go one step further. Think back and identify when in your history, most frequently during your childhood, you experienced that earlier emotion. Emotional extremes, like anger, are usually triggered by an earlier experience, for which the current event is a reminder. Now you have the potential to address it at its root in order to release the anger.
Fear is another emotional extreme. [Read more…]