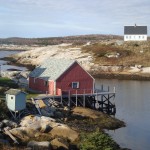 You may have received a diagnosis of ADHD from a professional, sat in a meeting regarding your child's diagnosis and realized that you have the same qualities, or you read about ADHD and knew that this is your story.
By Judith E. Lipson, M.A., LPC
I've never liked the term ADHD. Attention Deficit Hyperactivity Disorder focuses only on the negative aspects of this group of traits. But, since the term provides a meaningful shortcut in discussions about educational settings, employment, and other conversations, I use it.
When working with clients, or presenting to parents and professionals, I focus on the qualities of ADHD. These can include difficulty with:
Organization
Attention to details
Following directions
Driving – directions, impulsivity or inattentiveness
Self-esteem and motivation
Writing – organization of thoughts, fine motor challenges
Reading – light sensitivity, avoidance
Consider also the gifts that come with ADHD. You are often intelligent inventors, entrepreneurs, and [Read more…]