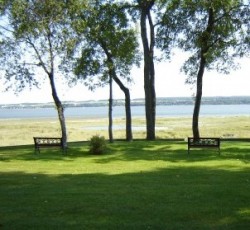 Help your child to worry less and feel relaxed. 
By Judith E. Lipson, M.A., LPC
Kids today have full schedules: school, athletics, family time, and extra-curricular and other activities. Busy kids respond to their hectic lives the same way that adults do: sleep is impacted, proper nutrition ignored, and kids feel generally overwhelmed. Hectic schedules also minimize quiet times that are imperative for development and well-being.
I recently heard a police officer on the radio describing how he takes care of business: he avoids emotion so that he can respond effectively to crises, save people and keep himself protected. Is this the effect that busy schedules have on your child? Your child may move from crisis to crisis (appointments, homework, studying, keeping family and friends happy) and without even realizing, shut down feelings. You may need to guide your child to find the opportunities to open his or her heart, feel emotions and attain inner peace.
If your child also struggles with low self-esteem or perfectionist tendencies, there is an additional subconscious tendency to avoid inner feelings and thoughts. Taking care of business and busyness seem preferable to avoid focusing on the underlying emotions and negative internal messages.
It is important that your child not be constantly focused on activities outside of the self. When your child takes the time to be inwardly aware, then s/he can maintain an open heart, allow emotions, and recognize and develop the authentic self. Teach your children the following skills: 
Change Thought Patterns
The situation and its accompanying feelings are challenging enough; minimize suffering by responding only to what is.
Einstein said we can't solve a problem with the same set of information that got us there. Encourage your child to share thoughts so s/he can be advised where they might be inaccurate. FEAR is False Evidence Appearing Real.
Sharing thoughts aloud brings them into perspective and reveals inaccuracies, giving them less power over your child.
Release the worry thoughts for a more appropriate time. If it's time to learn, take a quiz/test, study or sleep then worrying is a hindrance. With imagination, place the worry thoughts in a hot air balloon, an elevator, a drawer, etc. For this to work, retrieve these worry thoughts at a later time: after school, the next day, in counseling, or with a trusted adult; limit the worry time to a specific time frame, i.e.: 15 minutes.
Stay in the Present
Focus on activities, like chores, as they occur rather than multi-tasking. When walking, be mindful of the footsteps rather than the thoughts.
Focus on the movement of the chest and abdomen with each inhalation and exhalation. The breath is always there; while focusing on breathing, worries are kept at bay.
Relax
Drop the shoulders away from the ears during some exhalations.
Beginning at the feet or head, progress slowly through each body part. "I relax my toes and feet, I relax my ankles and calves…." If your child gets distracted and realizes the mind is wandering again, have them acknowledge without judgment and draw the awareness back to the breath; then begin the relaxation again (even if the progression was nearly complete). Remind your child that this is not a contest or a race; the process is important.
Open the Energy Channels
When emotions are avoided or ineffectively expressed they can create blockages in the body and lead to dis-ease.
Move the body: walk, pace, change position; allow music to direct the body's movement.
Participate in yoga, tai chi, cranial sacral therapy, acupuncture, Reiki, EFT, etc.
Where possible, remove the triggers and challenges in your child's life to reduce stress and worry. Teach your child that when the outer world cannot be adjusted, s/he can alter the inner response. The tools listed above can assist in that process. Begin teaching these tools to your child at a young age if possible; yet, it is never too late to learn.
Judy Lipson is a Licensed Professional Counselor and educational strategist in West Bloomfield. She helps clients of all ages who have learning difficulties; work or school related anxiety; ADHD; Asperger's Syndrome or Autism Spectrum Disorders; and those who wish to Remember and Become Who You Really Are. Contact Judy at 248.568.8665 and judylipson@spiralwisdom.net, and visit www. SpiralWisdom.net for more information.