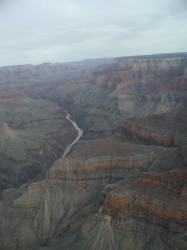 First your child learns to read, then is required to read to learn.
By Judith E. Lipson, M.A., LPC
In Phonics: The Foundation of Reading the difficulties of learning to read are discussed. In mid-elementary the focus changes from learning to read to reading to learn. I have seen "good" readers experience difficulty when this occurs, and I've seen students struggle in middle and high school though their proficient oral reading makes them appear to be capable readers. Fluency and ease are always essential, but they are not the only requirement for your child to be a successful reader and learner.
Comprehending what one reads is imperative for your child to be successful in school. S/he must have the ability to understand the context of the words in individual sentences, and also understand multiple concepts when reading longer passages.
Concrete comprehension skills are easier to master. These are the abilities to answer questions when the information that is being asked is explicitly stated in the reading selection. These generally include vocabulary, main idea, fact or opinion, sequencing, following directions, and reading for details.
Abstract reasoning includes inference, analysis, evaluation, drawing conclusions, and cause and effect. They require the reader to use prior knowledge and processing to identify what is not explicitly stated.
Both types of comprehension require your child to have adequate processing and working memory skills. When these work effectively, your child has the ability to do all of the following: take in new information, identify and categorize it, merge it with previously learned information, and respond.
In 1956, noted educational psychologist Benjamin Bloom identified the taxonomy of intellectual thinking ("Bloom's Taxonomy"). In the 1990s this list was updated to reflect the 21st century. Listed from simplest to most challenging they are: Remembering, Understanding, Applying, Analyzing, Evaluating, and Creating.
These verbs help the reader to identify the type of comprehension skill being requested in a question or project:
Remember – Recognize, list, describe, identify, find
Understand – Interpret, summarize, paraphrase, classify, compare, explain
Apply – Implement, carry out, use
Analyze – Compare, organize, outline, find, structure, integrate
Evaluate – Hypothesize, critique, experiment, judge, test
Create – Design, construct, plan, produce, invent, make
The following is a partial list of techniques that can help your child when comprehension seems to be a challenge:
Create visual models, pictures, etc
Offer context clues for the concept or word (show your child the related words in the passage that will help him to understand the unknown word/concept)
Tell a story, from your child's experience, that applies the information from the reading passage
Keep the facts/information isolated, specific and clear
Provide repetition
Find an auditory version of the book or have someone read it aloud; especially helpful for learners who prefer learning by listening, or who have poor reading fluency or phonics skills
Arrange for assistance by a professional educational consultant or tutor
When choosing the best strategy for your child, select the approach that best complements your child's learning strengths and that works best for the concept.
Comprehension struggles can be temporary and minor, or an indicator of a long-term learning problem. If the underlying cause is an expressive or receptive language disorder, a learning disability, or a cognitive challenge your child will benefit from specialized techniques. If you and your child's educators suspect one of these conditions, an academic evaluation will be arranged to identify the root of the difficulty and the most appropriate strategies, expectations and teaching techniques. If you have a concern about your child's reading comprehension, contact the teacher or counselor who can then inform you of your school's process and procedures.
Judy Lipson is a Licensed Professional Counselor and educational strategist in West Bloomfield. She helps clients of all ages who have learning difficulties; work or school related anxiety; ADHD; Asperger's Syndrome or Autism Spectrum Disorders; and those who wish to Remember and Become Who You Really Are. Contact Judy at 248.568.8665 and judylipson@spiralwisdom.net, and visit www. SpiralWisdom.net for more information.
Published in Metro You Magazine, March 2012