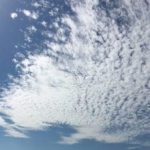 By Judith E. Lipson, M.A., LPC
I find it fascinating how, in my work, certain themes or strategies will appear and then repeat for days or weeks. September, 2022 found me repeatedly talking about the pregnant pause. Let me share an example and see if it resonates with your life journey, as well.
My client could very much sense that a change was coming but had no idea what this next thing was going to be. She could tell that she wanted it and sensed that she needed it to manifest. Why wait? was her inner experience. Because it felt so wonderfully new, good, and necessary, she wanted to experience it right away. Her frustration had her wondering if she was resisting allowing this (assumed) awesome thing to happen. And if so, what was her resistance about?
I understood. In fact, I have had this same experience numerous times. It can be frustrating, and in fact if the individual is not careful, they can jump to an incorrect assumption that they are doing something wrong (or it would be here now).
Another potential error is to "force" what we think is expected. When I belonged to my women's spiritual group, we used to say this or something better because we realized that we might otherwise inadvertently create a very narrow version of the possibility.
So, I urge my clients to sit in the space between and think of it as the pregnant pause. Men, women, and even those who have never had children, understand that for the most advantageous outcome there needs to be sufficient time for proper development. The same is true of your spiritual path. It needs time for all the pieces to line up properly so that they can indeed manifest. These pieces might include your thoughts, emotions, energy fields, other people, the environment, etc., etc. This is true whether it is for a new job, a move, a spiritual download, or a metaphysical awakening.
You might not be ready to see what is due to emerge —- yet. But if you can be patient and allow the pieces to coalesce in their own time you will likely be delighted with the magnificent outcome. Make peace with the pregnant pause, with that space in-between.
In the world of possibility things are far more expansive than you can imagine. If you try to create the outcome as you think it's supposed to look, you might stop the process too soon, or cause it to be too narrow in reach. So, give it time. Nurture the experience and the time of waiting. Educate, ready and prepare yourself if you wish, but focus on caring for your mind, body, and spirit. And allow.
Learn to sit patiently so as not to feel the need to control the outcome. Wait…..Wonder…..Allow the light in your eyes to dance with the wonderment of possibility….How magical might this actually be if you allow your Higher Self to determine the outcome? Let's wait and see.
Judy Lipson is a Licensed Professional Counselor and educational strategist in West Bloomfield, MI. She helps clients of all ages who have learning difficulties, work or school related anxiety, ADHD, Asperger's Syndrome or Autism Spectrum Disorders, and those who wish to Remember and Become 'Who You Really Are'. Contact Judy at 248.568.8665 and judylipson@spiralwisdom.net, and visit www.JudyLipson.com for more information.
This article is for informational purposes and is not meant to replace medical care.