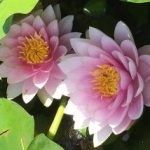 Anyone that loves you deeply and who you open your heart to, will shine a light so strong into the very essence of who you are, that everything that is not in alignment with this light will come up to the surface to be healed. – Cissi Williams
By Judith E. Lipson, M.A., LPC
All people with whom you come in contact are mirrors for your own 'stuff', but the people with whom you form partner relationships provide an exquisite opportunity to know yourself better, and to address your Shadows.
A quick glossary of terms:
PARTNER RELATIONSHIPS – For this article it refers to your romantic partner whether you are married or single, and regardless of their gender.
MIRROR – The opportunity to see your own issues because your partner either reflects them back to you (verbally or indirectly), or because you project these issues on your partner so that YOU can see the issues, although it's common to assume that your partner is the problem.
THE SHADOW – Those parts of yourself that you would prefer to keep hidden because you have either been taught that they should not be allowed to be visible (and these may even be valuable traits like speaking up for yourself) or because they embarrass you and you wish they didn't exist.
TRIGGERS – Things that occur around you which set off strong emotions or create judgmental thoughts about yourself or others.
YOUR 'STUFF' – This refers to your shadows and triggers (see above) that can increase your emotionality, affect your perceptions of situations and people, and generally interfere with and complicate your relationships.
SOUL MATE – The impression that you are with a person that you are supposed to be with. There's a deep sense of knowing this person and often a deep attraction as well. It's interesting to note that not all soul mates are destined to be your romantic partner, but all soul mates provide an opportunity to be your mirror. So one question to ask yourself is whether this person who feels like your soul mate should also be your romantic partner.
INNER CHILD – The little boy or girl that resides within you who recalls the fears and challenges that you experienced in childhood. When familiar events or emotions re-trigger the inner child, s/he alerts you to the danger, but does so from the perspective of the child-victim instead of from the empowered adult that you are now.
INTER-GENERATIONAL PATTERNS – Students of metaphysics believe that individuals carry patterns established by our ancestors whether or not it is carried in our DNA. As you do your own work, you heal inter-generationally as well. Native Americans believe that this extends seven generations forward and seven generations back. (But why limit to seven?)
It's no surprise that couples experience so many challenges in committed relationships. According to Harville Hendrix and his Imago theory, there's a tendency to choose partners who [Read more…]