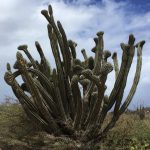 #Resist: Fear and Denying Your Self
As I talk to clients and others I realize how many children and adults, but especially females, have trouble saying no. While being compassionate and kind are important, respecting yourself is at least as essential. You must know where your boundaries are, where they need to be and how to honor yourself by communicating these boundaries to others.
You have a right and a responsibility to care for yourself, which is why flight attendants instruct you to put on your own mask before assisting your children or those around you. Yet too frequently, you have assisted or done for others until you felt used and exhausted. If you did finally say no or asked for assistance, it's probable that you also felt guilty doing so. This takes a toll on your physical and emotional health.
Most children are not explicitly taught how to assert their needs in a respectful and self-assured manner. Girls, especially, have been taught to be "nice" and to not make waves so it is problematic for most women to learn how to express their own needs in a healthy manner. Males are not immune from this difficulty.
In the absence of instruction or modeling, people stifle their voice and find themselves exhausted and resentful until their frustration builds to a deafening roar, and they angrily express themselves.
VERBAL
Breathe into your diaphragm. Soften your throat. Speak your needs respectfully and assertively, without aggression. Speak concisely, calmly and with strength.
THOUGHTS [Read more…]