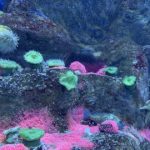 Who are your people?
Find them.
Stay in touch.
By Judith E. Lipson, M.A., LPC
I love my tribe. My tribe feels like home. And my tribe is the group where I can most fully express myself. My close friends are an aspect of my tribe because they are friendly, caring, compassionate, and open-hearted.
But my truest tribe are folks who share my love and exploration of spirituality, metaphysics and the great beyond. We also believe in possibility, oneness and so much more (too challenging to put into words). THESE are my people. My tribe.
Once upon a time this was called New Age. Yep, that's how old I am. (I mean how long I've been into this.) I had likely listened to a few speakers locally and I had listened to a lot of books on tape. Then, for my 40th birthday my mom gifted me with a trip for the two of us to my first mind-body-spirit conference. It was called Celebrate Your Life. (I think, now, that this may have been their first) and it was in Chicago. It was the most fabulous experience to be with like-minded people (my tribe), with ample opportunities to learn about spirituality, and myself.
I returned there a few more times over the decades and even had the chance to attend two week-long trainings from Omega in Rhinebeck, NY:  there was Past Life Regression certification by Dr. Brian Weiss, and another summer I learned a particular energy training with Danis Bois.
Meeting other participants who attend the same trainings and sessions, and sharing information with others who have attended different speakers, enhances the whole experience. Another added bonus that makes the larger experience magical is being a part of hundreds (not tens) of people who share the desire to grow personally and spiritually. My tribe.
During the last 10+ years, I have focused my Tribe experiences and training differently: small group intensives with one teacher, everyone learning together. These have been delightful, educational and intimate, and I have had no complaints. Yet, I realized as the world has "re-opened" after Covid (2023) that I missed the more expansive experience.
It came to my attention a few months ago that Dr. Brian Weiss would be providing a full day pre-intensive experience for the I Can Do It conference in Tampa, FL. I felt the calling to learn with him once again, and to attend the other speakers' presentations for the extended weekend.
I just returned and it was everything I was seeking! It is difficult to explain how impactful it really is when one is surrounded by their tribe – and not 2, or 10, or 20, but hundreds. Brian Weiss' session apparently had 600 attendees and the total conference held 2000. The speakers were great. In addition to Brian Weiss some of my "old" favorites were there: John Holland, Colette Baron-Reid, Sonia Choquette, Rebecca Campbell, and Gregg Braden. (They referred to themselves as the "OG".) I also got to hear some of the newer generation: Jim Kwik, Kristen Butler, Kyle Gray, Kris Carr, and Gabby Bernstein. (There were others as well, but choices had to be made.) And, thankfully and beautifully, most of these speakers "held the bowl" for us all – creating a supportive energetic environment for us to do our work and learn the concepts. My tribe!
For three days I was surrounded by the principles of spirituality, compassion, metaphysics, and personal growth. While walking through the halls of the conference center, participants not only made eye contact with each other, but additionally greeted each other with warmth in their eyes that came directly from their hearts. My tribe!
So, I return to those original statements:
Who are your people? Who makes up your tribe? What connections do you seek to feel like you are truly part of community that additionally makes you feel more whole as an individual?
How can you find these people? Does it start with books, webinars, and YouTube videos? Can you find groups locally? (With virtual access, they need not even be geographically local.)
Are there organizations that are already established to bring members of your tribe together? How might you arrange to gather with them – even if it is only occasionally?
Once you find your tribe, see if you can stay connected: meetups, phone calls, emails, zoom, or meeting for coffee or a meal. I attended an on-line, live course for 12 weeks in 2019 and still stay connected with several of those attendees. I zoom with each of them about once a month. Some are across the country; another is in Europe. None of that matters. We stay connected. I'm still FB friends with someone I met nearly 20 years ago at Omega. Others are local and we get together, even if it is infrequently. My tribe!
Sometimes I find myself feeling very isolated and alone. But being with 2000 like-minded people for a weekend reminded me that these people made the choice to come to this conference. Others will attend a different mind-body-spirit conference that is coming in August, others in the fall, or next year. I must not get discouraged in feeling that I am alone. I am really in abundant company! My tribe is more numerous than the individuals that I can identify in my contact list or that I know of in the professional world. In fact, it's larger than the 2000 who I shared space with last weekend. 🙂
It's time to fill your bucket. Find your tribe.
Namasté
Judy Lipson is a Licensed Professional Counselor and educational strategist in West Bloomfield, MI. She helps clients of all ages who have learning difficulties, work or school related anxiety, ADHD, Asperger's Syndrome or Autism Spectrum Disorders, and those who wish to Remember and Become 'Who You Really Are'. Contact Judy at 248.568.8665 and judylipson@spiralwisdom.net, and visit www.JudyLipson.com for more information.
This article is for informational purposes and is not meant to replace medical care.