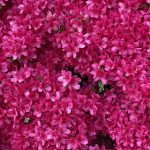 By Judith E. Lipson, M.A., LPC
My writings here are intended to wake people up. Today I especially want to awaken your heart and soul. As I share some of my observations later in this article, I hope that you will listen with your heart and spirit.
It is never my intention to write politically. For me, it's about love and gratitude and safety and acceptance and empathy and oneness and diversity and inclusion. It's how I view and define humanity, and most importantly it's the compass that I use to identify who and what can help us to become the best that we can collectively be. So if you see political overtones with my comments seeming to lean to one direction or individual or another, please know that it is not my intention to be political, but rather to describe my personal experiences and musings.
Let me share some personal reflections over the last 15 years, which are meant to be descriptive and not political. When President Obama was elected, I was not alone in feeling this great sense of hope, and sensing an opportunity for great change and the increase of communal Light. Then in 2016 I was very excited when I thought that we would have our first female president. It should come as no surprise then, to hear that these past four years have been very challenging for me, as I have witnessed the prominence of fear, hate, prejudices, and worse.
As I've talked with my friends, family and clients the question of what's happening in our society comes up, and I can clearly hear these questions (voiced or not):
What's missing?
What happened?
How can we achieve global oneness and goodness?
I thought I'd offer a small lesson on morality. Not for you to assess yourself, but to understand how morality develops. This may also help you to understand things as you listen to or watch the news.
When I studied for my master's degree, we learned Lawrence Kohlberg's stages of moral development:
Pre-conventional: Morality is externally controlled and the individual conforms in order to avoid punishment, or to receive rewards.
Conventional: The individual tries to support rules set by others in order to win their approval. They also want to maintain social order.
Post-conventional or 'principled': The individual is more aware of social contracts and the importance of trying to take the perspective of all individuals.
Children begin in the pre-conventional stage and move upward as they age, but there is no guarantee that just because an individual has reached adulthood that they have reached the post-conventional stage.
Recently, as I watched The Democratic convention and listened to Vice President Biden as the Democratic presidential candidate, Kamala Harris as his vice presidential candidate, and the many speeches that others made, I clearly detected Kohlberg's post-conventional/principled level of morality. And I once again felt hope.
As I looked at Joe Biden, I saw heart and empathy and compassion. And then I watched Kamala with her paradox and juxtaposition of softness and strength. She also holds compassion, empathy and vision. I believe that Joe and Kamala are each the embodiment of the (sacred) masculine and (sacred) feminine. They are each soft and strong.
And this is why I started this article to talk about your heart. Yes I believe in the messages that Joe and Kamala are promising. But more importantly they speak to my heart. They speak to what my soul and spirit know about people and who we are and who we can be. So once again I am hopeful.
With the recent passing of Justice Ruth Bader Ginsburg, I felt an acute awareness that others seem to share: Who are the current bearers of the torch of morality and goodness? Who do I now look up to? Who/what provides my moral compass? If you are asking these questions of yourself (and I hope that you are), don't just look outward! Besides the individuals who are your role models, what inside of you has established itself for that role? Ultimately and optimally our moral compass comes from within.
I love how psychic medium John Holland described this in a recent newsletter: "While your outside world is full of uncertainty, there is one resource you can always rely on, one constant force that will throw you a lifeline and keep you afloat during these chaotic times—your Soul! Your soul is always connected to a Higher Source. (When I talk about "Source" I mean God, the Universe, or a Higher Consciousness – call it what you will.) This is the power that will move you beyond feeling trapped, constrained, unfulfilled or alone. Your soul is the most powerful force in the Universe. It's your inner GPS system that leads you to your true purpose. It's the wisdom that guides you through life's biggest challenges."
As you read posts and comments in your social media feeds and have unprecedented access to others' beliefs and truths – let your heart process the information rather than from your mind and fear! Allow for that deep deep knowing that comes from the center of your chest – your heart space. And this heart space knows what your soul needs and will help direct you to next steps.
As Kamala Harris said in some of her final words of her candidacy acceptance speech,  "We won't just tell our kids how we felt. We will tell them what we did!" In other words, take what you know in your heart and turn it into action. What can you do to change our societal trajectory? What can you do to return hope, compassion, empathy, and protection to all people?
Judy Lipson is a Licensed Professional Counselor and educational strategist in West Bloomfield, MI. She helps clients of all ages who have learning difficulties, work or school related anxiety, ADHD, Asperger's Syndrome or Autism Spectrum Disorders, and those who wish to Remember and Become 'Who You Really Are'. Contact Judy at 248.568.8665 and judylipson@spiralwisdom.net, and visit www.SpiralWisdom.net for more information.
This article is for informational purposes and is not meant to replace medical care.