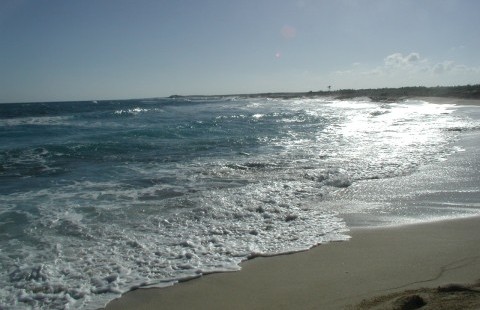 By Judith E. Lipson, M.A., LPC
There's a wonderful opportunity to assist communication when words seem to fail. I found many opportunities to use this style when my children were adolescents. They were angry, hurt, resentful (most parents of an adolescent can recognize the moment), and wouldn't listen to my verbal words; nor would they accept a physical hug. At night I would speak to them from my heart, and share the meta-physical hug that they would otherwise not accept. The next day I would feel a reduced tension between my child and me, and thus the healing began.
I have also used this technique when I experience conflict or tension with colleagues or supervisors. They seem to soften their subsequent responses to me. During this "communication" I have had the opportunity to recognize the potential that they have within them.
I have been doing this work (and teaching it to others) for several years. I call it Soul-to-Soul contact. I will describe it to you in more detail so that you can try it in your relationships.
I relax into a quiet space (meditation / prayer) and visualize the person in my mind's eye. Then I speak to them. At times I ask that my spirit guide will help make the connection with their spirit guide, that the individual may access their highest wisdom. Other times I speak directly to them as if they are there with me. I have been amazed at the results.
I can see the beautiful being that they really are, without their fear, their anger, etc. It is truly amazing. I find that this technique allows me to transcend the resentment that I hold, within me, towards them. Again, the responses and the healing are amazing (for both of us, and the situation).
I hope that you will try this communication/healing technique. The only "rule" is to approach the person from your heart, with positive thoughts and affirmations; and to share a genuineness regarding the outcome, while allowing them to retain free will. Thus, a typical "conversation" might be as follows:  "_______, I surround you with light in the hope that you will reclaim your contact with your Highest Wisdom. May you remember again, that sense of perfect safety that you have known. It is available to you once again. May you feel again the love and security that is yours, that you may respond to me/this situation, from your Highest Self. I appreciate everything that you do and have done. I know that you want the best for this situation. May you regain, with peace and love, the Knowing that you have over this situation/our relationship. I hope that you will continue to listen to your Highest Self and your Guides, so that you may continue to experience the world with love, security and peace."
If you have questions about this technique or would like to share your results, please contact me.
Judy Lipson is a Licensed Professional Counselor and educational strategist in West Bloomfield. She helps clients of all ages who have learning difficulties; work or school related anxiety; ADHD; Asperger's Syndrome or Autism Spectrum Disorders; and those who wish to Remember and Become Who You Really Are. Contact Judy at 248.568.8665 and judylipson@spiralwisdom.net, and visit www. SpiralWisdom.net for more information.