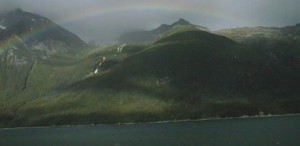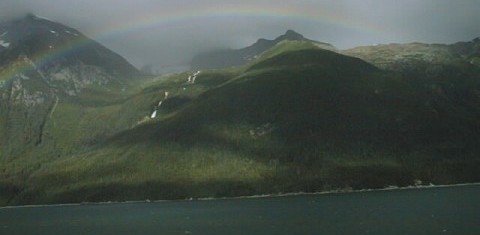 In a society starved for genuine Heroes, we should do what we can to help them become the real thing in their own life. ~ Caroline Myss
By Judith E. Lipson, M.A., LPC
Have you been seeking a hero in your life to emulate? Psychology teaches that people often see in others what they desire for themselves. Your eager, outward search may really be to find your inner self. If so, it may be time to discover the hero within you. Peace activist and spiritual teacher Mahatma Gandhi taught us to "be the change you wish to see in the world." Deepak Chopra has added that "transformation 'in here' leads to results in the outer world as well."
Jean Houston's book The Wizard of Us follows Dorothy's experiences in and out of Oz. This is done within the framework of mythologist Joseph Campbell's "Hero's Journey", also known as his monomyth. Houston adds exercises for the reader to explore his or her own journey. If this concept interests you, Campbell and Houston are both worth reading.
The following is a summation of Campbell's stages of the Hero's Journey that can help you to identify and appreciate your own Hero's Journey:
The Call to Adventure – to leave old concepts and move toward new ways of being.
Refusal of the Call – you think that the time is inconvenient or that you are unworthy; yet something keeps reminding you and calls you to your adventure.
Acceptance and Supernatural Aid – once you accept, you will receive aid from others – sometimes, it even seems magical.
The Guardian Of The Threshold – your adversary often shows up as a supervisor/boss or unsolicited advisor who urges you to follow the status quo.
The Field Of Adventure – to get past the perceived dangers, you learn to think out of the box and to find an inner power that may surprise you. This phase is often an inner journey.
The Belly Of The Whale – this can look/feel like depression, introversion, or a strong need to get away from it all. It is the final separation from the hero's (original) world and self, allowing for the potential development of a new world and a new self, a metamorphosis.
The Road Of Trials – you have challenges for which you feel unprepared, yet the resources are there for you!
The Meeting With The Beloved – though it may feel like a spiritual or religious experience, the emphasis is on experiencing unconditional love and connection with one's self (self-unification).
Crossing The Return Threshold – bringing your new skills, self-appreciation and life goals into your three-dimensional world.
Mastering The Two Worlds With Freedom To Live – learning to balance the old and the new together. Additionally, since the inner and outer demons have been vanquished there is freedom from fear, anxiety, hope, and other emotions. You can now truly experience life by just BEING.
I know many youth and adults who are hearing the "Call to Adventure". They describe it in various ways, such as a deep belief that they are supposed to do something, a knowing that society is supposed to be different, or some other stirring deep within. For me, it was a clear "knowing" that spurred me to leave my job in education and focus on Spiral Wisdom LLC.
Have you been hearing the "Call to Adventure"? If so, then it's time to accept and embark on your Hero's Journey.
Do It For Others: Your embarkation signals to others that the time for change is now. When they see you enter the world of discovery and embrace potential change, they can emulate your courage and strength, and consider entering their own Hero's Journey to find their true self.
Do It For Yourself: Once you have received the "Call to Adventure", you will feel incomplete until you embark. Your resistance can result in anxiety, panic attacks, depression or feelings of inadequacy. So enter your journey to release the patterns that have held you back, and finally begin to embrace the Self that is you.
If you have children or work with students, you know that they inherently seek heroes as role models. Please encourage them to avoid false heroes and to use discretion, so that the larger-than-life individuals, whose achievements and quality of character have been earned, can inspire them. Support your youngsters' self-worth. Teach them to rely upon their instincts, to look within for their own clear voice, and to seek their own Hero's Journey.
Judy Lipson is a Licensed Professional Counselor and educational strategist in West Bloomfield. She helps clients of all ages who have learning difficulties; work or school related anxiety; ADHD; Asperger's Syndrome or Autism Spectrum Disorders; and those who wish to Remember and Become Who You Really Are. Contact Judy at 248.568.8665 and judylipson@spiralwisdom.net, and visit www. SpiralWisdom.net for more information.