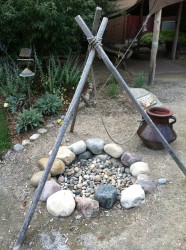 There are no lazy students, but there are kids who learn differently.
By Judith E. Lipson, M.A., LPC
At one time teachers taught from the front of the classroom to students who were expected to remain quietly seated at desks placed in rows, listening silently to the teacher's instruction, or reading from their text. Most educators now recognize that this is an ineffective educational environment, one which frustrates students, teachers and parents because it does not meet most students' learning styles.
The prerequisite to understanding learning styles is to accept that people process information and express what they have learned differently. Parents know that each child has a different personality, a different way to approach problems and a myriad of other differences. It is equally important to recognize that children and their parents often have different learning styles. [Read more…]