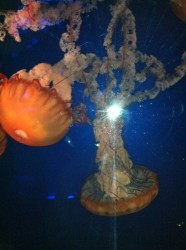 Recent statistics indicate that 1 in 68 children are on the autism spectrum; however autistics are not the only ones who experience sensory overload.
By Judith E. Lipson, M.A., LPC
It is very likely that you know someone professionally, in your social group, or in your family who is neuro-sensitive. Sensitives can be autistic or neuro-typical (without autism). Over the years in my practice I have seen many children and adults who are neuro-sensitive. As their frequency increases, so does their sensory awareness and responsiveness.
There is much speculation as to why there are more individuals who experience the world in this way. It could be evolutionary, neurological or the additives, drugs and pesticides in our food network. In July 2013, Bio-Science Technology reported a study by the University of California, San Francisco that showed the first structural imaging comparisons of kids who have research-diagnosed sensory processing disorder with typically developing kids. The findings point the way to establishing a biological basis.
Regardless of the cause, with the increasing number of individuals affected, there is a responsibility to learn how to best support Sensitives. There are a number of traditional approaches provided by occupational therapists, behaviorists, and speech and language therapists. There are also unconventional approaches. [Read more…]