Educational Support Services and Psychotherapy
ADHD  •  ASPERGERS  •  AUTISM  •  ANXIETY
Empowerment • Motivation • Inner Child
Organization • Time Management • Homework
Guided Imagery • Health & Healing • Inner Wisdom


Do you or your child experience educational challenges? Make an appointment with Judy to develop effective strategies, and to improve motivation and self-esteem. Advocacy and accommodations for IEPs and 504 Plans available.

Have you or a loved one been diagnosed with ADHD, Aspergers Syndrome or Autism? Judy can help the individual, the family members, school personnel and employers. Let's talk about ADHD and other "differences" in a whole new way.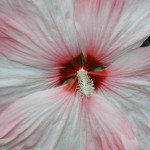 Want to explore your life's purpose? Are you searching for deeper meaning or hoping to reduce anxiety? Do you desire improved health or are you preparing for a medical procedure? Psychotherapy and guided imagery can assist.
Educational strategies, psychotherapy and guided imagery are available at Judy's office in West Bloomfield, Michigan. For those who live too great a distance, Judy's expertise is available by phone or Skype.